Dare to Shine:
A Magical Membership for Women Entrepreneurs to Dream, Innovate & Do
The most magical membership for you to create massive impact in your business and life with fun, creativity, and community. Own your magic today.
Do you feel like you need a little more support, guidance, and a plan to help you grow your dream business?
Enter the Magical Membership.
When you join, you'll receive immediate access to our course library, with trainings from experts in their fields on topics like:
Systems for Your Business
Plus, each month with the tier two or higher membership, you will be able to watch new trainings LIVE, get your questions answered in real time, and take massive action now so your business evolves as you're in the membership.
You'll receive downloadables like productivity calendars, affirmation cards, and worksheets to guide you through the trainings, and valuable templates so you can have emails written in seconds to your email list. Also included are resources like freebies, social media posts and graphics, & lead magnets pre-made that you can tweak for audience and use now.
Another perk? The amazing group of women to network with, collaborate with, and who will hold you accountable for your big dreams!
Discover more about the membership tiers below!
Sign me up!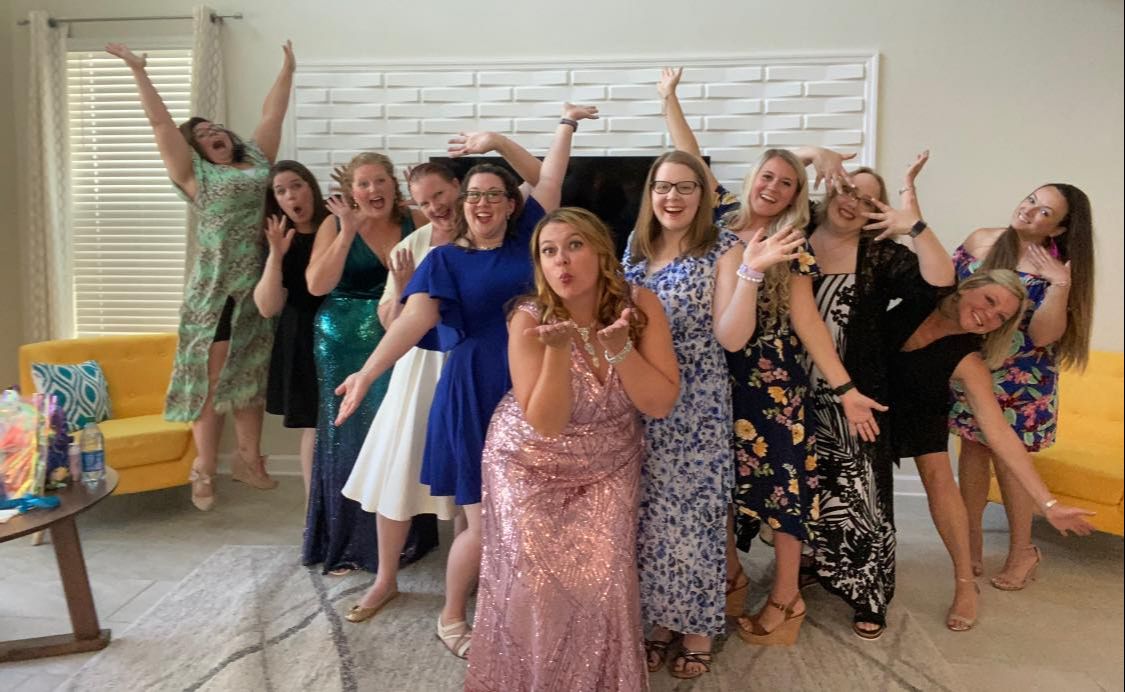 All The Tools You Need To Build A Successful Online Business with a Fun, Magical Community of Women to Cheer You On
Meet Lindsay Dollinger: formerly top network marketer and now women's business coach, podcast host of The Purpose and Pixie Dust podcast, and Disney lover. She is bringing all that together: training, sisterhood, and magical fun to her monthly membership, Dare to Shine: A Magical Membership for Women Entrepreneurs to Dream, Innovate, and Do. She is providing the support and training to take your business to the next level, find your sisterhood of women to lift you up and support you, and live your most magical life.
Two ways to join us:
Join as a monthly member (can cancel anytime before the next month renews) with in one of the three membership tiers
Join as an annual member for savings!
Score these bonuses with all tiers of the membership:
The Six Figure Social Selling System Planner & Tracker
Foundations of Network Marketing Course
Secrets of Successful Sponsoring Course
Access to all the previous months' content from the membership
All included with your membership!
What customers are saying...
"I cannot express how much Dare to Shine Magical Membership has helped so much this past year with me and my business. Lindsay has been a godsend to me, keeping me on track and accountable for doing the things for my business. I appreciate not only her but the whole group, for the support and love that they've given me over this past year, and I am so happy to continue working with them in 2023. Attending my first business retreats with Lindsay and the girls was the most mind-blowing push I could have ever gotten. Thank you Lindsay for being an amazing coach and helping me do the things. 🥰💜"
Mary Hostetler
"Lindsay is the Queen of Systems! If you want to become more organized, increase your productivity and create systems in your business she is your girl!! I have never met someone more organized & who can pack more productivity into 1 day than Lindsay. She is the top 1% of her company for a reason. "
Lisa Karen
"Working with Lindsay has been AMAZING! She has helped me to grow by encouraging me, sharing her knowledge, and leading by example. Before working with Lindsay, I didn't know what I was doing. Since working with Lindsay my knowledge and confidence has grown. I am a better leader because of our work together."
Heather Penwell
"Lindsay is the absolute best! She is impressively knowledgeable about direct sales, yet she still makes time to learn the most recent tips and tricks for maximizing reach on multiple social media platforms so she can share them with her team and audience."
Jomi Goodbar
Can I Cancel At Any Time?
Do you have a referral program?
I'd like more one-on-one access to Lindsay. Is that possible?